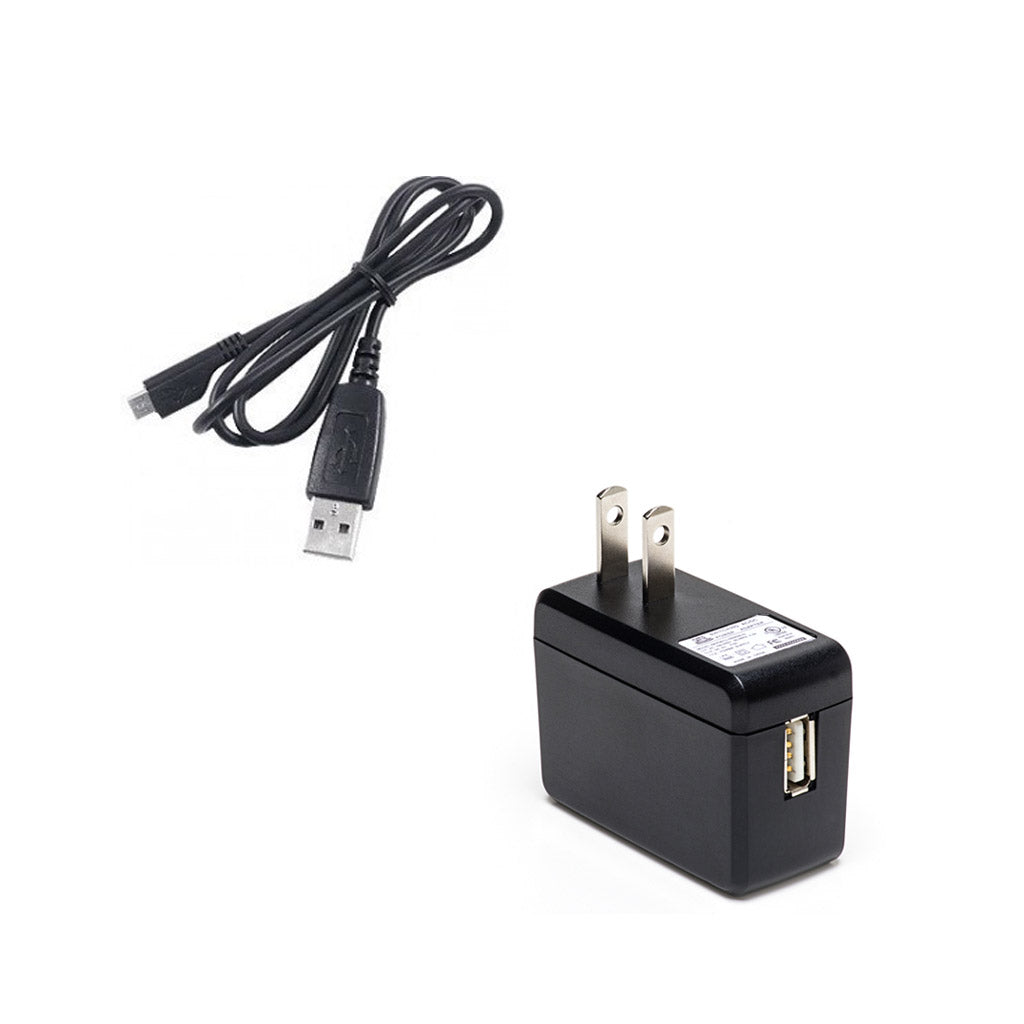 Standard USB Charger
Micro-USB Detachable Travel Charger. This data cable can be used by itself to sync and transfer data between your tablet and computer.
Product consists of a plug-in unit and a cable, to charge tablet, insert cable into plug-in unit and plug this into a wall power outlet. 
This USB charger is compatible with any tablets with Micro USB ports.