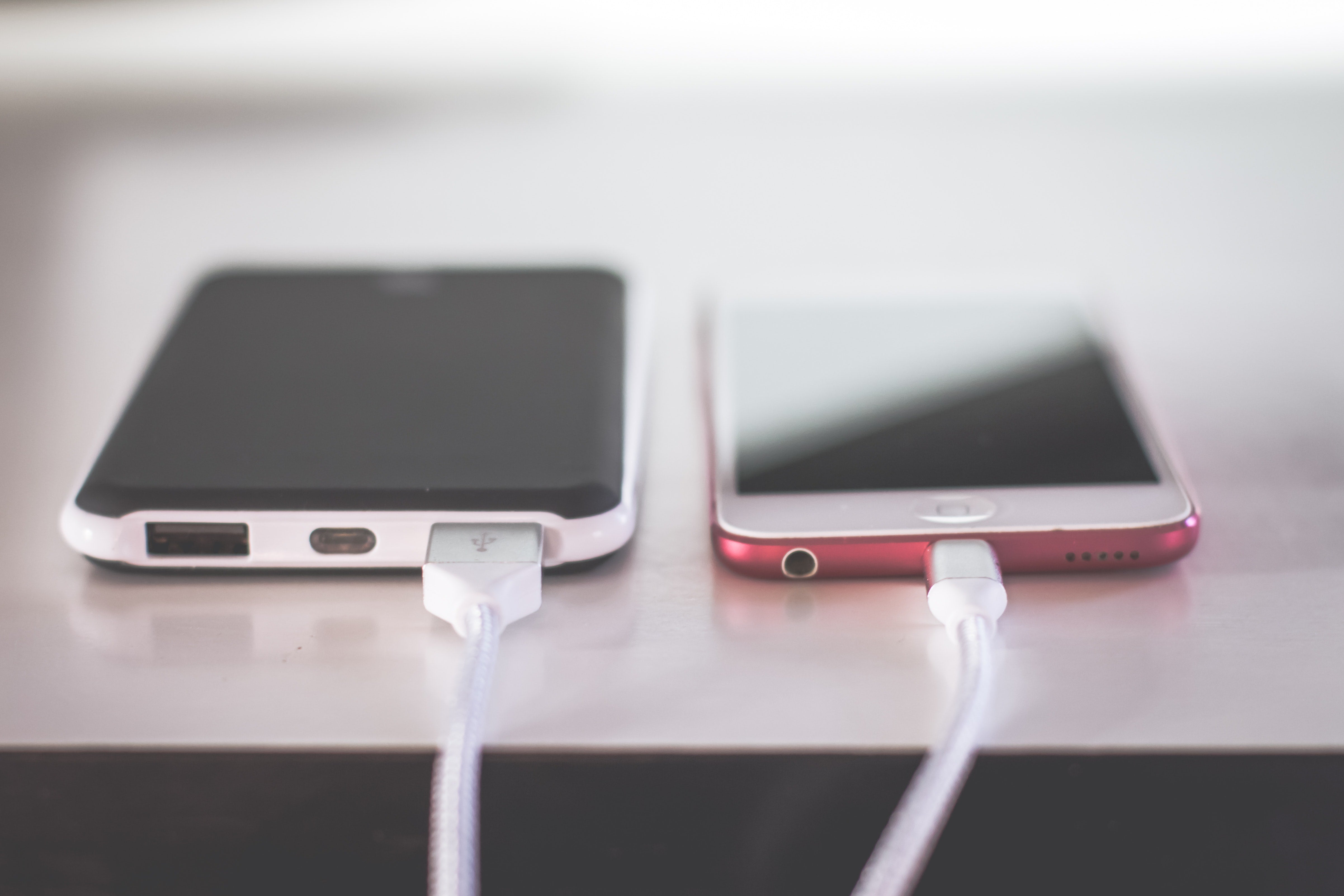 What Makes a Good Wireless Charger?
Standing Capabilities –
This one is pretty important with modern smartphone and device usage. If you are like most smartphone users, your phone is a portal to a world of entertainment. Whether you're streaming your favorite show or tapping through Youtube or Tik-Tok videos your phone offers the ability to enjoy countless hours of entertainment. The only thing more annoying than trying to find the perfect thing to watch is finding something and then realizing that your device doesn't have enough charge to make it through the content. This is where a wireless charger that charges your device I an upright viewing angle becomes incredibly useful. Simply place your device on the charger and continue watching without having to bend or contort your neck into some awful position.
Power transfer rate –
This one can be a little confusing but is important when deciding which charger to buy. The amount of power the charger is able to supply will directly affect the length of time it takes to fully charge your device. In general, wireless chargers start at about 5 Watts charging capabilities and work up to 15 Watts. It is important to note that just because a charger advertises that it has 15 Watts charging capacity doesn't necessarily mean that your phone will be able to accept the full 15 Watts of available power. Some phone models, especially older models, will bottleneck the amount of power they can accept through wireless transfer. Apple phones, for instance, usually only charge at a rate up to 7.5 Watts. We recommend researching your devices specifications before purchasing a wireless charger to ensure that you are only buying what is necessary for your specific device. If your device only charges at a rate of 5 Watts then there is no need to purchase a 15 Watt charger.
Slip resistance –
A big problem with some charging pads, especially ones that lay flat, is that they have a tendency to allow devices to slip around and potentially, lose connection. We recommend buying a charger that has some type of rubberized solution added on, keeping devices in place and charging. It can be very annoying to wake up in the morning having set your phone on the charging pad the night before, only to find out that your phone is at 5% because a pet bumped the nightstand at nigh knocking the phone out of the connection zone. Try and buy a charger that looks like it will securely hold your device even with the occasional bump or movement.
Case compatibility –
With modern smartphones and other portable devices it is almost a necessity to keep the device in a case to avoid screen cracks or shatters due to the occasional fall. Because of this, it is very important to ensure that your new wireless charger is capable of charging through reasonably sized cases without problem. While most wireless charger can charge effectively through moderately sized cases, some cannot, so it's important to research this aspect of the charger before making a purchase. On a side note, if your device is encased in a large heavy duty case, like an Otterbox, or something similar, it will be almost impossible to find a wireless charger that can charge through protection of that measure. It is also important to note that all wireless chargers are incapable of charging through attachments such as Pop-sockets or wallet attachments.
We have two wireless charging options available for consideration that check the right boxes and might be a good fit for your device check them out below:
DockAll D115: DockAll D115 - 15W Super Fast Qi Wireless Charging Sound Hub – Azpen Innovation (azpenpc.com)
C200 Dual Wireless Charging Pad: C200 DualPower - 10W Fast Qi Wireless Dual Charging Pad – Azpen Innovation (azpenpc.com)
Recent Post



Archive
September 2023
March 2021
February 2021
January 2021
December 2020